Jaclyn Swinkels
Website Developer / Designer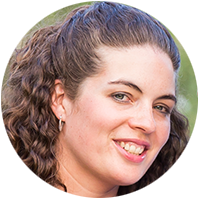 About Me
Working for a diverse set of clients has given me the opportunity to learn many different aspects of web design and development. I've been working in the industry for over 13 years and have adapted my skill set to keep up with modern technology. For the last few years my focus has been on creating content management system based websites. These are websites that can be updated by the client themselves, without any knowledge of html programming. The majority of website that I work on use WordPress but I've also worked with Joomla and other platforms.
Website Design
I've been developing websites for more than 13 years. Working with a wide variety of websites and development platforms. I can work with you to create a WordPress website that will suit your specific needs.
Mobile Responsive
Most users will view your website on their mobile device. Is your website mobile friendly? All my websites are developed to be mobile ready. I can also take your current website and make it mobile friendly.
Website Maintenance
Looking for someone to help you with periodic updates to your website? I can help you with website maintenance as needed or on an ongoing basis. Contact me to discuss your needs and get started.
Contact Jaclyn
Feel free to call me at 226.777.2484 or get in touch with me via the form below: